Gastronogeek unveiled a new cookbook dedicated to the world of The Legend of Zelda a few weeks ago.
We no longer introduce you to Thibaud Villanova. The one who made a name for himself in 2014 with his first cookbook dedicated to geek culture is now a reference figure among lovers of gourmet pop culture. With more than one ten books to his credit500,000 copies sold in France alone, a YouTube channel with 290,000 subscribers and projects galore, the jack-of-all-trades content creator returns with a new unofficial project, this time dedicated to the saga The Legend of Zelda.
The kitchen in Zelda
Building on its success on Ulule at the start of 2021, The kitchen in Zelda raised more than €486,000, for nearly 7,400 contributors. There was little doubt as to the success of the project and it is therefore quite logical that it finds itself published this year by Hachette Heroes editions. On the program, 50 recipes inspired by the best titles of the cult saga, in an unofficial tribute, which plunges us headfirst into the Hyrulian valleys.
As usual, Thibaud Villanova offers us a very beautiful work, with perfect finishes and neat illustrations. Something to accompany our feast with delight, which will begin with a soufflé omelet and end with the famous Princess cake. Not forgetting the divine venison rice from The Legend of Zelda: Breath of the Wildwhich failing to give you back 11 hearts, should be enough to fill your belly for a good while… while waiting for the release of the second part of the video game saga.
Price and availability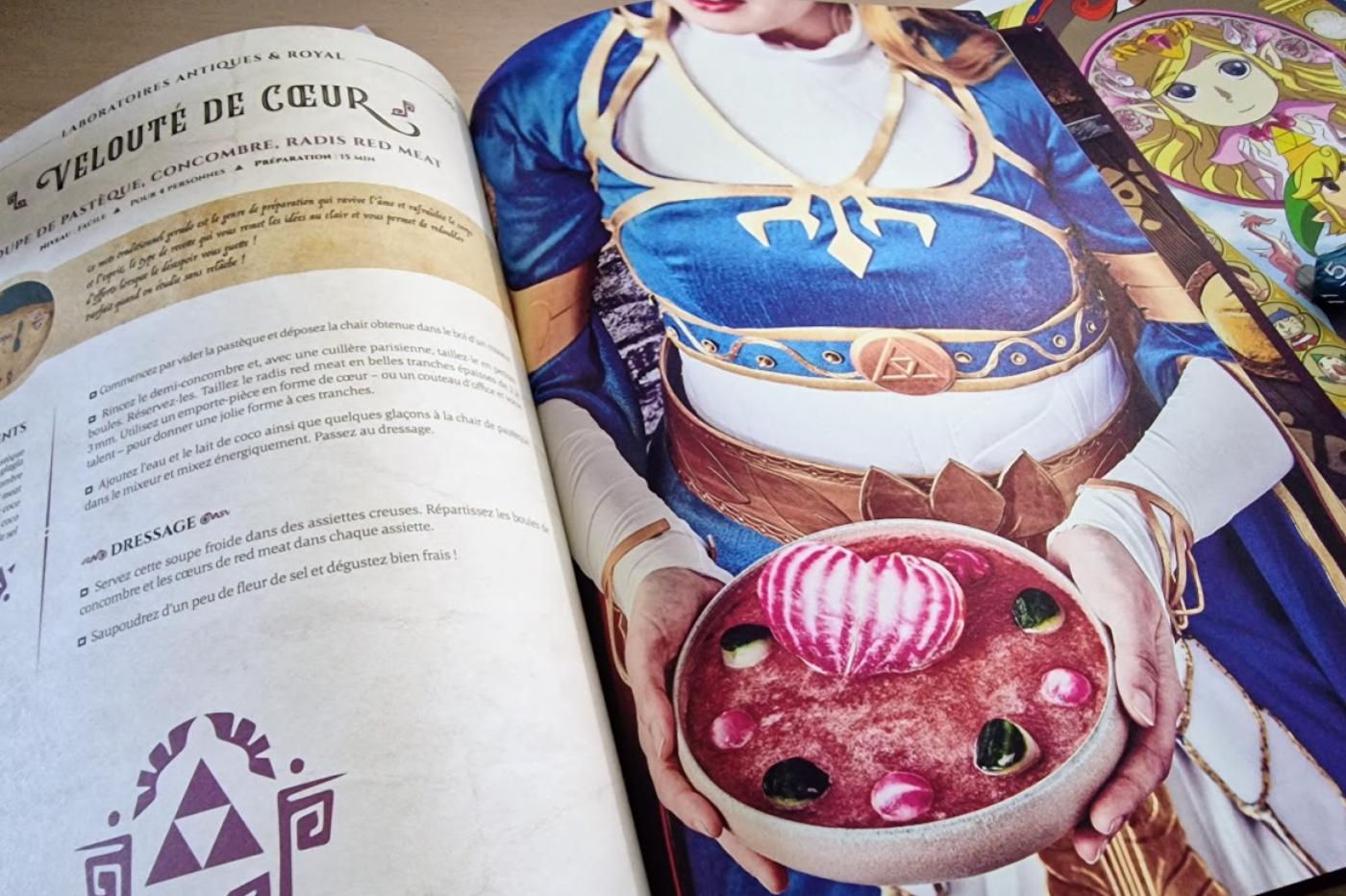 As beautiful as it tastes, the recipe book Gastronogeek: The Kitchen in Zelda has been available since November 16 in bookstores. Count 35€ to embark on this culinary adventure worthy of one of the greatest heroes in the history of video games. The icing on the seed cake, the book does not only contain recipes, but also stands out as a valuable guide for brave budding cooks who would like to glean some advice during their journey. We expected no less from its head gourmet, who is already preparing his new adventures on the side of the school of Tôtsuki.
To discover Gastronogeek: The Kitchen in Zelda