Colombo. A group of Sri Lankan army doctors have created a Guinness World Record by surgically removing the largest kidney stone in the world. By doing so Sri Lankan doctors have broken the previous record set by Indian doctors in 2004. The Sri Lankan military said in a statement on Tuesday that a stone measuring 13.372 cm in length and weighing 801 grams was removed during the surgery at the Colombo military hospital earlier this month.
The removal of the world's largest and heaviest kidney stone (calculus) through a major surgery occurred at the Colombo Army Hospital, entering the Guinness World Records.https://t.co/FfNyBaxxkF #LKA #SriLanka

— Sri Lanka Tweet 🇱🇰 (@SriLankaTweet) June 13, 2023
According to the current Guinness World Records, the world's largest kidney stone (about 13 cm) was surgically removed in India in 2004, while the heaviest kidney stone (620 grams) was surgically removed in 2008 in Pakistan. Confirming the record, Guinness World Records said, "The largest kidney stone measured is 13.372 cm (5.264 in), and was surgically removed on June 1, 2023, at Canistes Kunghe (Sri Lanka) in Colombo, Sri Lanka."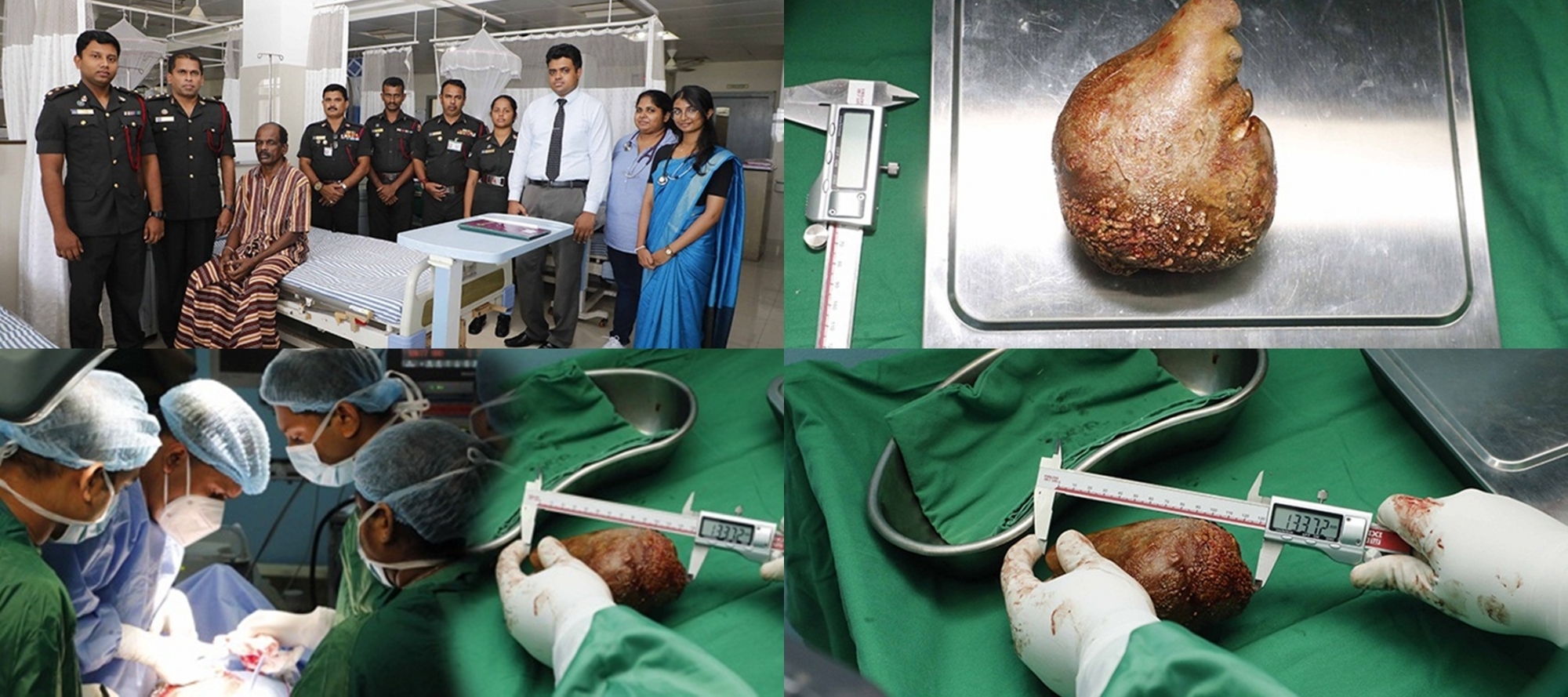 She said that the previous record of 13 cm from 2004 had not yet been broken. The Sri Lanka Army statement said the surgery was performed by consultant urologist and head of the Genito Urinary Unit at the hospital, Lt Col (Dr) K.K. Sudarshan along with Capt. (Dr.) WPSC Patiratna and Dr. Tamasha Prematilka. The statement said that Col (Dr) U A L D Pereira and Col (Dr) C.S. Abeyasinghe also contributed during the surgery as a consultant anaesthetist.
read this also:- Britain: Pakistani social media activist Adil Raja arrested, know the whole matter