731239.1.260.149.20230116062649
Map showing the location of Soledar (Ukraine) and several cities in the Donetsk Oblast in the east of the country. – EUROPE PRESS
Follow live the latest news about the war in Ukraine
MADRID, 16 Jan. (.) –
The Russian Army has occupied the last industrial area on the outskirts of the disputed Ukrainian city of Soledar, in the east of the country, leaving the entire area in Russian hands, the Ukrainian Armed Forces reported in a statement.
Around 5:30 p.m. (local time) on Sunday, Russian assault units have occupied the industrial zone, located on the administrative limit of the city of Soledar, on its western periphery, as detailed on Telegram by the commander of the unit of Ukrainian drones, Robert Brovdy.
"From now on, the front will be close, but outside the city limits. A positional war was taking place in this direction," the Ukrainian commander detailed in his letter.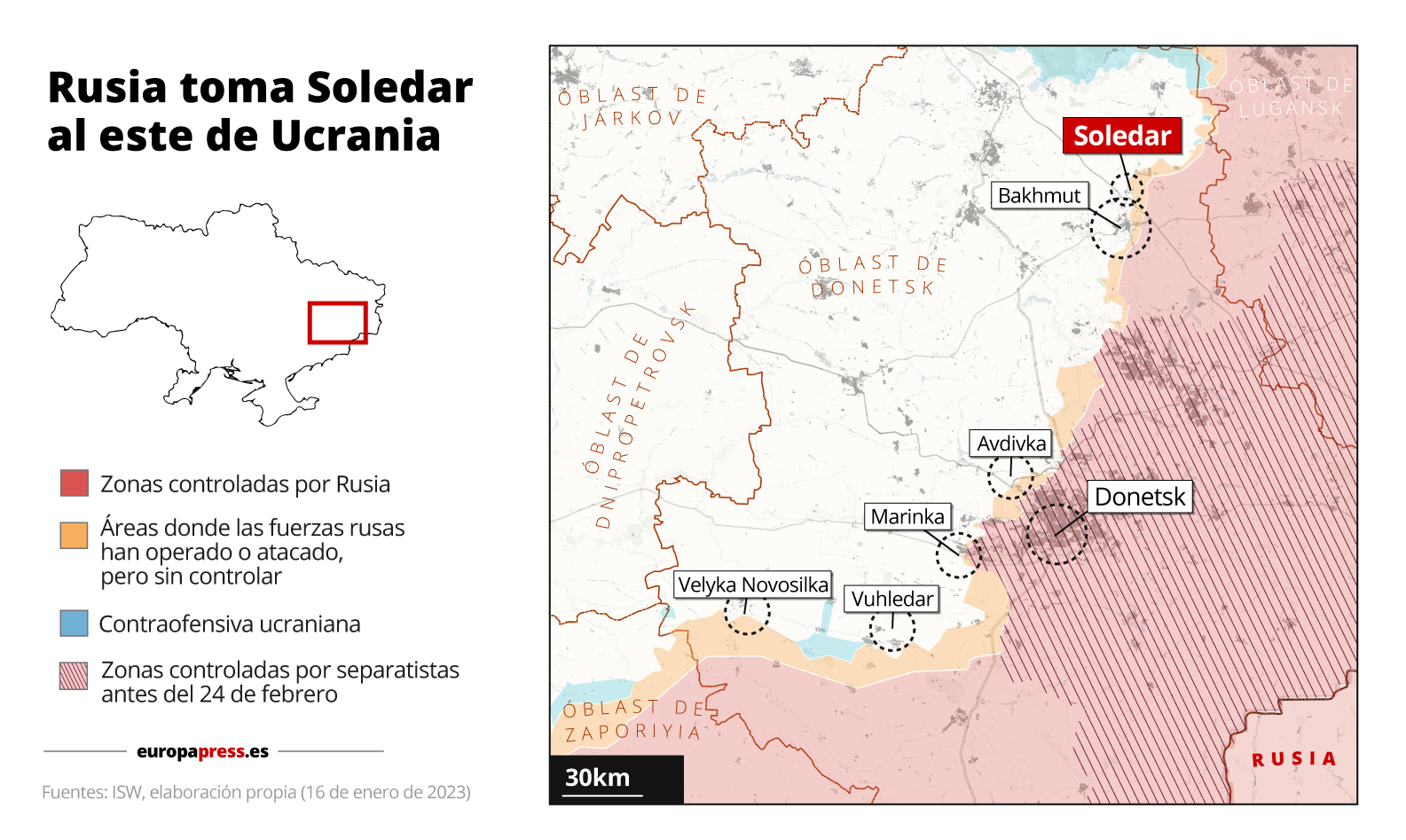 The Ukrainian confirmation comes days after the Russian army had announced the capture, in one of the biggest military successes for Moscow's forces in recent months.
The area has been the object of intense fighting in recent days during which the parties to the conflict have offered contradictory versions, without making it clear who controls this town in its entirety.
The Wagner Group, an alliance of mercenaries related to the Kremlin, had already taken Soledar for granted a few days ago, but Moscow had been more cautious and kyiv had directly denied the loss of the town, where satellite images already show the effects of the destruction.