Adelaide (Australia). A four-day long search operation for the missing submarine 'Titan' came to a tragic end. Reports have confirmed that a submarine visiting the wreckage of the Titanic suffered a "catastrophic explosion", killing all five aboard instantly. Officials said that five large pieces of the submarine have been found on the sea floor about 500 meters away from the site of Titanic's sinking. The finding coincides with earlier reports that the US Navy heard a loud bang "like an explosion" the same day the Titan landed. The Navy's seabed sensors detected the explosion in the area where the submarine had lost contact with its main vessel. The eruption was reported at the time as "not scheduled".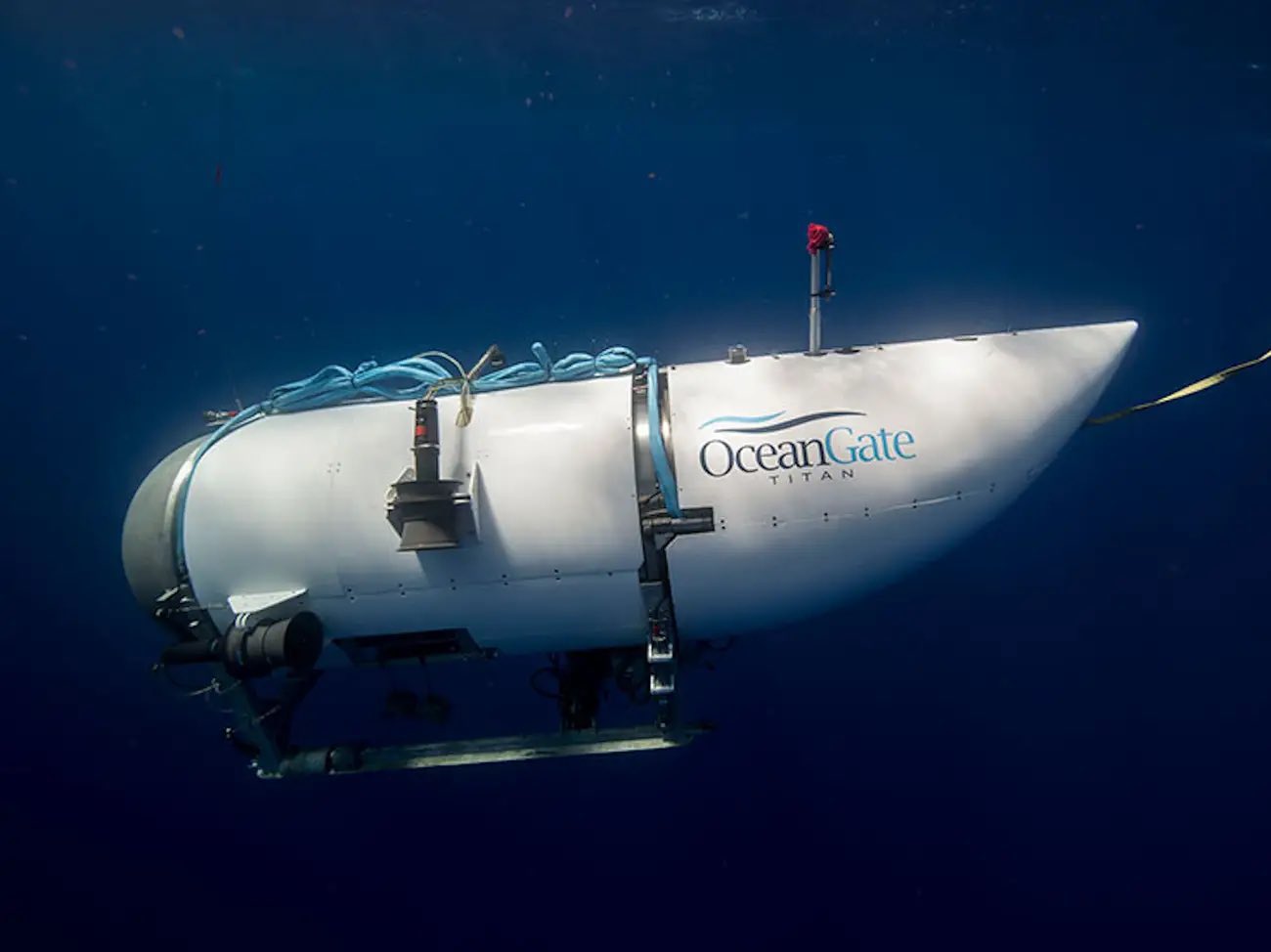 What is 'catastrophic eruption'?
We can assume that the explosion happened on the same day the submarine landed, but it probably did not happen when it lost contact with its main vessel, but why did it happen? Most deep-sea submarines have a 'pressure vessel', which is made of a single metallic material. Steel is generally used for relatively shallow depths (less than about 300 m) and titanium for greater depths. The pressure vessel, made of titanium or thick steel, is usually circular and can withstand pressure up to 3,800 m depth. The wreckage of Titanic lies at this depth. However, the Titan submarine was different from these.
Its pressure vessel was made of a combination of titanium and composite carbon fiber. This is somewhat unusual from an engineering perspective, as titanium and carbon fiber are materials with very different properties in terms of submersion. Titanium is malleable and molds accordingly after returning to atmospheric pressure. It can also contract to adapt to compressive forces and expand again when these forces subside. On the other hand, carbon-fibre is more rigid and does not have such flexibility. We can only guess what would have happened if the two different technologies had come together.
But one thing we can say for sure is that the difference in these materials caused some disturbance and the pressure under water must have caused the explosion. Precisely designed and manufactured and after rigorous testing, the finished pressure vessel can withstand the overall pressure from all directions. In such a situation, a submarine made of suitable material can "breathe" – shrinking and expanding according to the need of depth. The explosion on Titan means that this did not happen to it. The explosion would have killed all the passengers on board in less than 20 milliseconds.
read this also:– South Africa: The correct information about the explosion in May has now come to the fore, 31 illegal mining laborers died